SUMMER 2020 E-NEWSLETTER

LOSING OURSELVES IN THE SERVICE OF OTHERS
Mahatma Gandhi once said, "The best way to find yourself is to lose yourself in the service of others."

This has certainly been true in my own life. Many years ago, when my wife and I first moved to New York, we came because she had a job waiting for her. We were young and newly married, and I was unemployed. I had yet to discover my sense of direction and purpose. It wasn't a comfortable feeling.

After living with me moping about our apartment for a few months, my wife, wise woman that she is, suggested that I go out and volunteer somewhere. So I began serving food in the mornings at our church's breakfast feeding program. Later, in the evenings, I read to a blind student who was enrolled at Columbia Law School. It wasn't long before I was fully engrossed in the challenges that these opportunities to serve offered me. Soon my mood lifted. Each day was imbued with a sense of purpose.

All of us who are connected to Episcopal Relief & Development are deeply fortunate right now. At a time when it would be easy to feel despondent, to turn our focus inward and to think only about ourselves and the impact the current crisis is having on our own life, we can lift our gaze and look outward. We can see beyond ourselves to the many people who need our help. We can recognize that our actions to support others can and do make a meaningful difference.

It's an unfortunate fact of life that in times of disaster, those with the least suffer the most. But I also believe that those of us who are more fortunate materially have the greatest opportunity to serve and give of ourselves. When we do, we can lose ourselves in caring for others. And we will find ourselves to be strong and resilient as we face the crisis that is roiling around us.

Thank you, as always, for working with us for lasting change.
Faithfully,

Robert W. Radtke
President & CEO

IN THE PHILIPPINES: HOPE AMID THE STRUGGLE
While the world's primary focus has been on health and safety during the COVID-19 pandemic, the economic impact of the crisis is also causing extreme hardship in communities around the world. In Songcolan, a coastal fishing village in the Philippines, villagers have been staying in their homes to avoid the virus. For the local fisherman, this means they've been cut off from their livelihoods. Not going out to fish each day has led to the sudden loss of their income.

We are partnering with the Episcopal Community Action for Renewal and Empowerment Foundation (E-CARE), the relief and development arm of the Episcopal Church in the Philippines, to implement community-based programs to bolster their economic well-being. One such initiative is helping women and men develop alternate sources of income so they will be more resilient when situations like the current crisis — or other unforeseen emergencies — arise.

Some of the women in Songcolan have been learning the art of shell-craft from an artisan in their community named Mary. Mary makes and sells crafts from seashells — clocks, candleholders and many other items — and the work serves as her main source of income. Since learning from Mary, the village women have been crafting various items that they hope to sell when travel restrictions ease up.

Another E-CARE project has been enlisting individuals in urban poor communities in Caloocan City to produce personal protective equipment (PPE) for frontline healthcare workers. In metro areas that have been especially hard hit by COVID-19, hospitals have been experiencing serious shortages of PPE. Rather than turning to big manufacturers, E-CARE has advocated for employing local people who have no other sources of income during this period of total lockdown. This project will generate much-need income for them.

RESPONDING IN A TIME OF CRISIS
As the COVID-19 pandemic travels across the world, it exposes and exacerbates societies' fault lines — extreme poverty, inadequate health systems, social inequalities. But one thing disasters have in common is that they hit and devastate the most vulnerable and marginalized communities. It is in these places and with these people that Episcopal Relief & Development is called to work. With our partners, we, provide technical and financial aid to help people recover. We are in close contact with our partners in 44 countries, including the United States, to assist them as they adapt existing programs and to respond to the specific health, economic and social needs created by the COVID-19 pandemic. Here are a few — but by no means all — of our current efforts.

Across the United States, we've been providing support to our partners as they respond to their local communities' needs, including medical and mental health care and financial assistance for food, shelter or other essential needs.

One example is in the Rosebud Reservation in South Dakota, which is one of the poorest communities in the US, with high unemployment that has only been made worse by COVID-19. We're assisting the Episcopal Diocese of South Dakota as they provide gas, diapers, food and other emergency supplies to members of the Rosebud Sioux Tribe. And we're providing similar assistance in communities from Arizona to North Carolina.

Katie Mears, Senior Director of our US Disaster Program says that "By working with dioceses to leverage local gifts and resources, we meet needs that are not being met by other organizations. I am continually impressed by how the Church has risen up and found innovative ways to be present in their communities and to serve their neighbors." It is a gift to partner with the Church in its life-giving and loving ministries.

Internationally, we have already made dozens of emergency grants and are reviewing more. "Episcopal Relief & Development remains committed to supporting our partners in the long-term as the crisis continues to evolve," said Nagulan Nesiah, Senior Program Officer, Disaster Risk and Reduction, Episcopal Relief & Development.

In Brazil, we're assisting Servicio Anglicano de Diacono e Desenvolvimento, the development arm of the Episcopal Anglican Church of Brazil, as they provide food, hygiene and cleaning supplies to women, adolescents and children. The aide is targeted to particularly vulnerable communities, such as those without homes, domestic violence survivors and others in low-income areas.

In Tanzania, we're providing guidance and support to the Anglican Diocese of Kondoa as they integrate COVID-19 prevention recommendations into their Savings with Education groups. As one solution, group facilitators have been equipped with mobile phones so they can lead efforts remotely via text messaging and phone calls.

The Province of the Anglican Church in Burundi and the Anglican Council of Malawi are focusing on educating rural communities with hygiene and sanitation best practices to reduce the spread of the novel coronavirus. By mobilizing existing networks of volunteers through phone trees and WhatsApp messages, the dioceses are raising awareness about the virus and emphasizing the need for communities to look out for their neighbors. The Anglican Council of Malawi is also providing PPE to three local hospitals and health facilities in the dioceses of Lake Malawi and Northern Malawi.
Disaster Relief Kits

For $50, you can provide families with lifesaving necessities to foster resilience and jump-start recovery after disaster.

Send this gift

HELP SPREAD ONE THOUSAND DAYS OF LOVE
Just nine months ago, we launched ONE THOUSAND DAYS OF LOVE, a grassroots campaign for individuals and churches to join in and learn about our programs with children. The campaign focuses on sharing news of this work through Acts of Love and helping us raise $3M to expand these efforts.

In February, with mounting excitement and $400,000 raised for this important work with children, the novel coronavirus hit, devastating lives in the US and around the world. Episcopal Relief & Development put the health and safety of children, their caregivers, our church partners, staff and volunteers first, changing all of our procedures to keep safe distances and use masks. Volunteers have continued to visit families without going inside homes. They have also followed proper hygiene practices such as regular handwashing. In the US, because we could not go to churches or make presentations at gatherings, we created resources that can be shared online, on the radio, through webinars and on social media.

Today, as we continue to face challenges related to the pandemic and the unrest caused by racial injustices in our country, I am reminded of the words of our Presiding Bishop Michael B. Curry:

Episcopal Relief & Development is committed to building a world where all children are loved and cared for and have the opportunity to reach their God-given potential.

Will you consider joining our campaign and helping to build community as people come together to Learn, Share and Give for all children?
Betsy Deisroth

Vice President, Advancement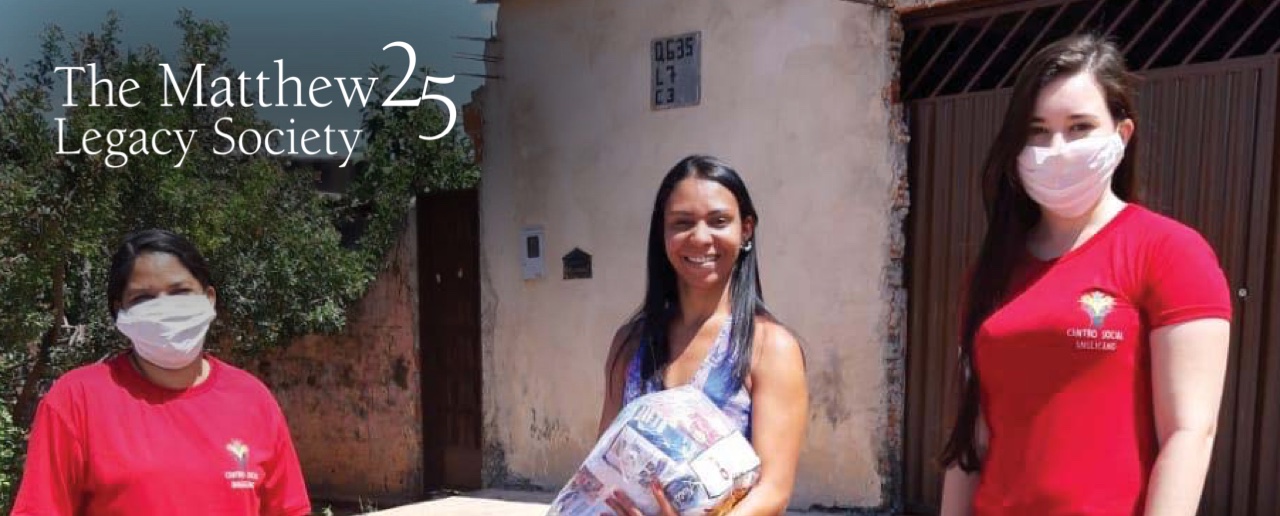 PLANNED GIVING: LEAVE A LASTING LEGACY WITH THE MATTHEW 25 LEGACY SOCIETY
It is often in challenging times — whether personal or in the larger world — that many of us think about how our life can make a lasting difference. A planned gift is one way to do that while maximizing your financial benefit. If you would like to learn more about planned gifts at Episcopal Relief & Development, we are here to help.

To learn more, contact us at 1-855-312-4325. You can also find information at episcopalrelief.org/plannedgiving.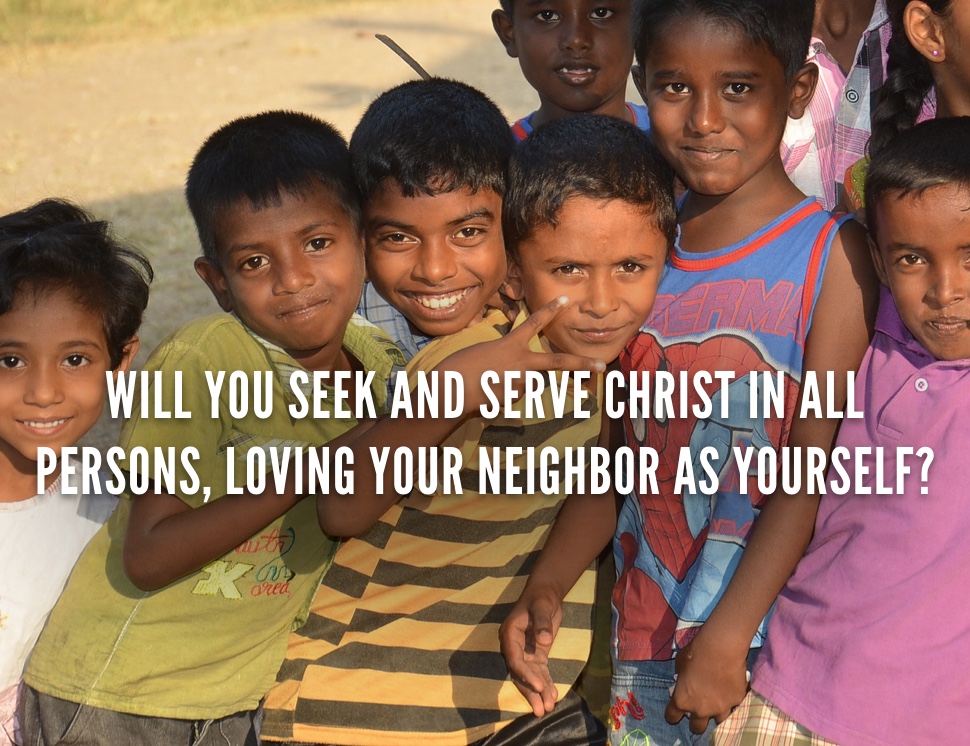 We promise to always use your donation wisely